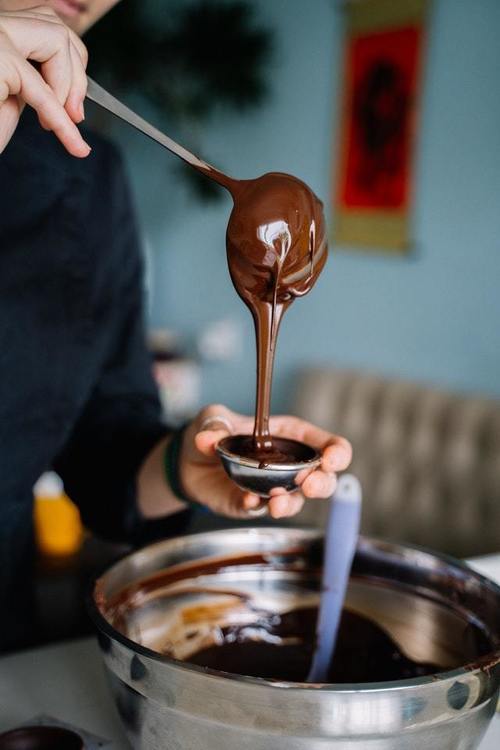 Swiss or Belgian Chocolate?
For a long time, the Swiss and the Belgians have led the world in the production of quality chocolate and this has led to many debates about which is better. The truth is that everyone needs to make their own decision about this but there are a few differences between the two that will help people to make up their minds.
Advantages of Swiss Chocolate
Milk chocolate was developed and perfected in Switzerland and it is partly due to this that the Swiss brands tend to produce creamier milk chocolates. Lindt developed the 'conching' device, which means that the chocolate is warmed while it is being ground between a series of rolling pins. This helps to make the chocolate smoother and sweeter. The Belgian brands have their own way of trying to achieve the same result, which involves the user of artificial emulsifiers. The two different methods end with results that vary both in texture and flavour. Their work in developing milk chocolate put them at the forefront of the growth in the popularity of chocolate and this has not changed in more than 100 years.
The Kings of Truffle
Despite the refined processes of the Swiss, it was the Belgians that invented both chocolate truffle and praline. They also were more inclined to experiment with fillings than the Swiss and this means that today we have a wide range of flavoured chocolate to enjoy.
Most Belgian chocolate will have a higher cocoa content, so they are more inclined to produce dark chocolate, which even has a few health benefits – another advantage to choosing a Belgian variety.
The Belgians also pay careful attention to how they transport their finished product. Chocolate created in Belgium is shipped in temperature-controlled containers. This will help a good quality dark chocolate to keep the flavour and aroma.